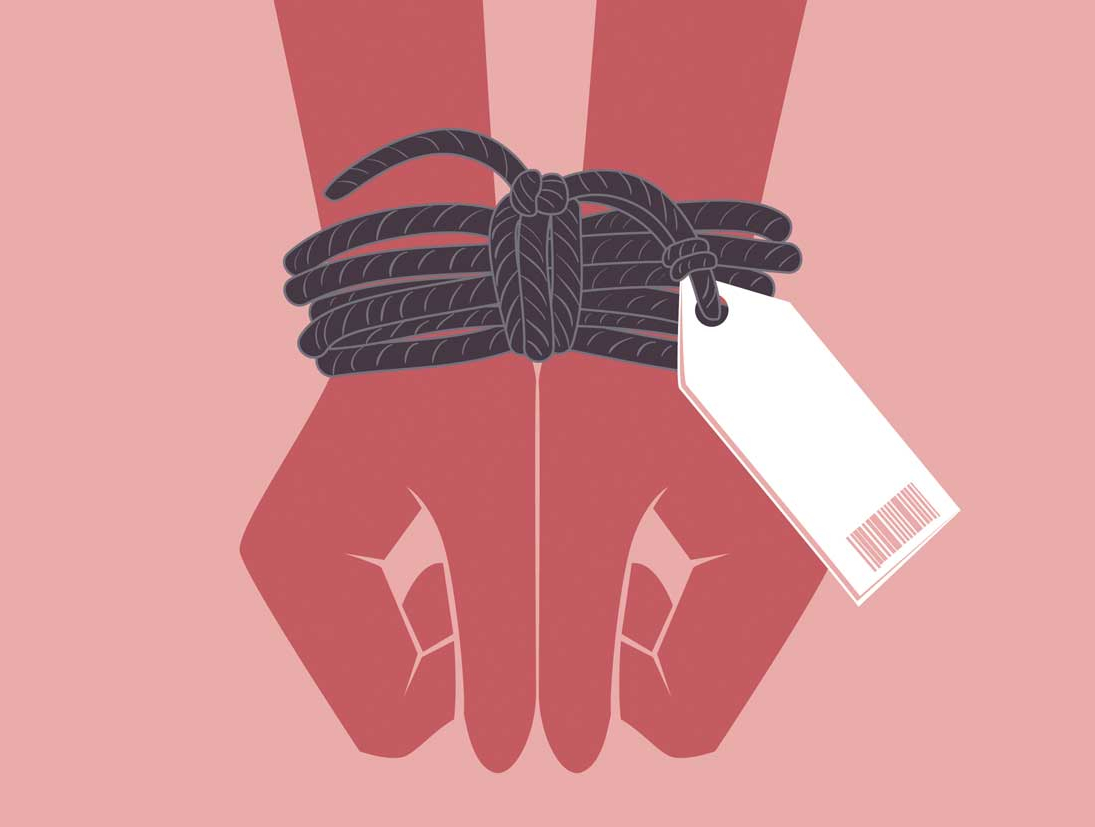 The Pope, Amma and slavery
PR-stunts and discourses
The org made a big fuss about Amma meeting the Pope Francis at the Vatican in 2014[1]. What was the occasion? The historic initiative to eradicate modern slavery and human trafficking by 2020. It was the opportunity to have a photo taken and mention for all times that even the Pope met Amma. Several world faith leaders were represented. Amma represented Hinduism. What was the result? The organisation published a few articles on the subject[2], the department of social work of Amrita university hosted one training programme on anti-human trafficking in 2015[3] and AmritaCREATE developed an application called TraffickingAware[4]. The app has been downloaded fifty times, 50… and probably by students involved and devotees. Meanwhile India being the country in the world with the greatest number of slaves, about 8 million[5], concentrating a fifth of the world population of slaves, well ahead of China, second best, with its modest 3.8 million[6], what happened to her pledge in the name of Hinduism?
Here is, a 300-word gist of her speech at the Vatican, slightly paraphrased for concision. The original[7] is 2600 words long but I do not feel I have left out anything essential.
"The law of God is dharma. (…) Human trafficking is adharmic (…) [but] complex. (…) Remaining silent is also adharmic. (…) The solution needs to be multifaceted. We must address the aspect of dharma, of poverty, legal aspects, etc. Social service and awareness campaigns also have a huge role to play in this process. Considering all aspects, we will only be able to improve this situation with a collaborative approach. (…) When Amma's devotees go to villages to give vocational training, women are also given sex education and life-enrichment education. As a result, many young women have been able to save themselves from people trying to sell them for prostitution, sometimes even their own parents. Amma has been able to help 80 per cent of the women who were forced into prostitution and came to her for help, the others not having wished to change life. (…) We need to provide an education fostering awareness, also for victims (…) education for a living and education for life (…) to impart a culture of the heart. (…) We need to exercise restraint for everything in life, especially lust. (…) Amma's mother [her only guru] would say, "Never urinate in the river, for the river is god." Thus respect, (…) devotion and faith in God help sustain dharma in society. (…) Spiritual values help us respect rules [of life]. (…) Before we push drastically to stop child labour and human trafficking, we need first (…) to help [destitute] families become self-sufficient (…) Spirituality begins and culminates in compassion. (…) We need to tackle that poverty first, for it is only when we feel love and compassion that we will be inclined to serve those steeped in material poverty. (…) Caring for victims of trafficking with selfless love will heal their wounds. (…) May we see others' pain as our pain. (…)"
While her own rural development activity only represents a fraction of her overall entrepreneurial activities, the platitudes of this message do not really convey the imperious strive for concrete and radical action in the struggle for the eradication of slavery in India, for want of anywhere else in the world, in just five years.
Visibly, the organisation has other priorities. What was the real purpose of her visit to Rome and her taking part in this international meeting? Advertising herself with the Pope, as a huge PR stunt? Representing the religion of a country with the highest number of slaves worldwide and, as the mountain giving birth to a mouse, developing an application no one considers useful and that is it? Meanwhile the healthcare, academic and high-tech Amrita empire never ceases to grow. For that brings in revenue, partly thanks to the advertising as a world humanitarian leader, with the picture of herself next to the Pope (which can be found among others in the advertising 100-page pamphlets on her universities).
Meanwhile, modern slavery and human trafficking goes on as before.
Extracted from chapter IV. 4. "Business and Celebrity"
[1] https://www.amrita.edu/press-media/mata-amritanandamayi-our-chancellor-meets-pope-francis-vatican-city
[2] https://www.amritapuri.org/international/vatican
[3] https://www.amrita.edu/event/training-program-anti-human-trafficking-interventions-labor-exploitation
[4] https://play.google.com/store/apps/details?id=org.amritacreate.TraffickingAware
[5] https://www.globalslaveryindex.org/2018/data/maps/#prevalence
[6] With Pakistan and its 3,2 million and Bangladesh's 600 000, the Indian subcontinent has nearly 30% of world slaves, 12 out of 40 million in total.
This post is also available in:

Français (French)

Deutsch (German)

Italiano (Italian)